We are a weekly actual play podcast using the Numenera Discovery and Destiny rules. Set one billion years in the future, we journey across the Ninth World. There have been eight worlds before this, where civilizations rose to intergalactic heights only to fall into ashes, leaving a world of strange relics behind them. Join our ragtag crew of messy adventurers as they navigate weird ruins, contend with criminal intrigue, and ignore their own better judgment... Repeatedly.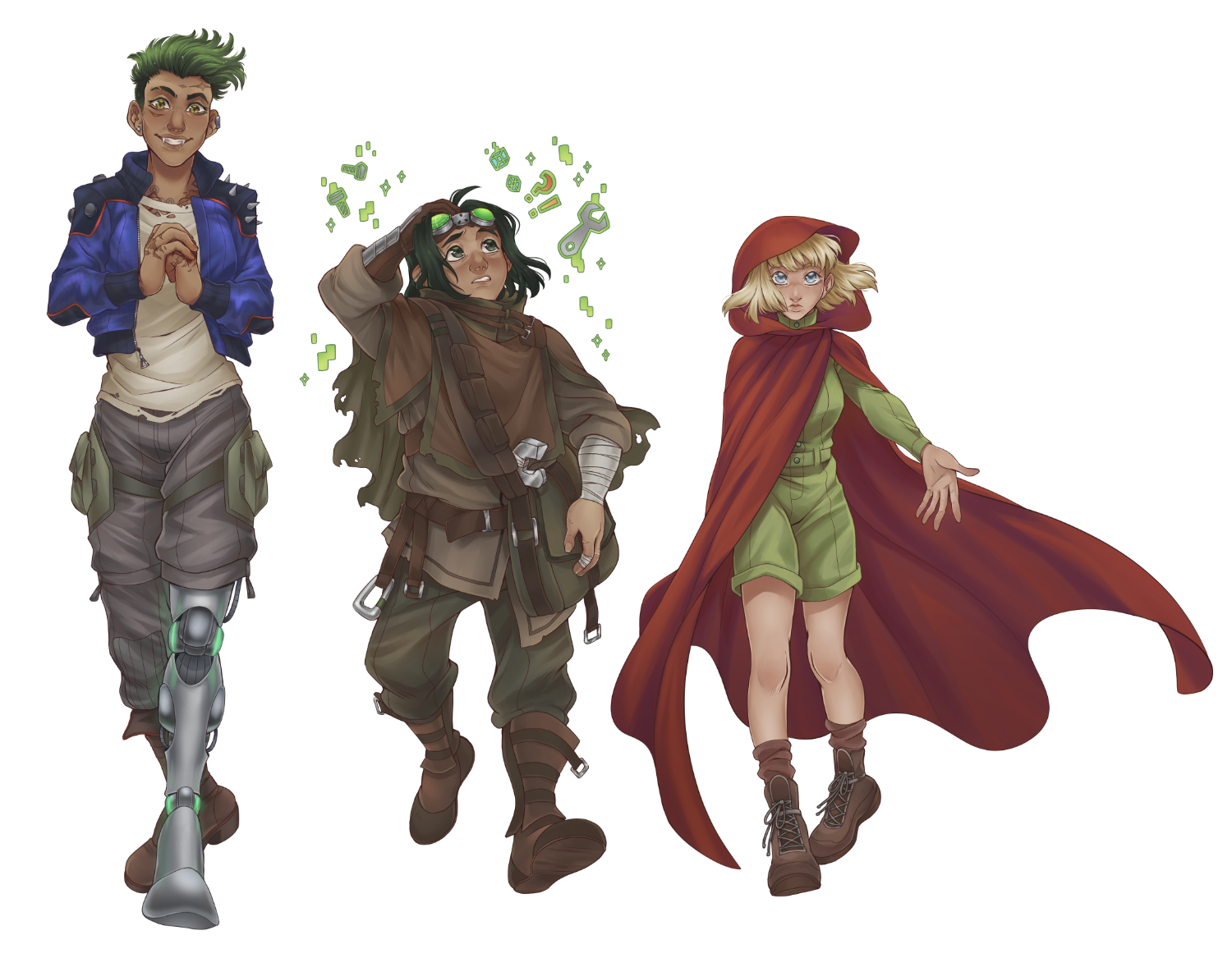 Character art by @kisunuki.
Explorers Wanted on social media
January 12th, 2022 | Season 3 | 48 mins 31 secs

actual play, numenera, rpg

Separated from each other, our crew of explorers must individually come to terms with the consequences of their actions.

January 19th, 2022 | Season 3 | 53 mins 26 secs

actual play, numenera, rpg

A rescue attempt creates more complications for our crew of explorers.