Sampson haunts the streets of Ames, IA, currently in pursuit of a PhD and coffee.
He plays Dili, an Intelligent Wright who Crafts Illusions. He's nervous, but he's trying his best.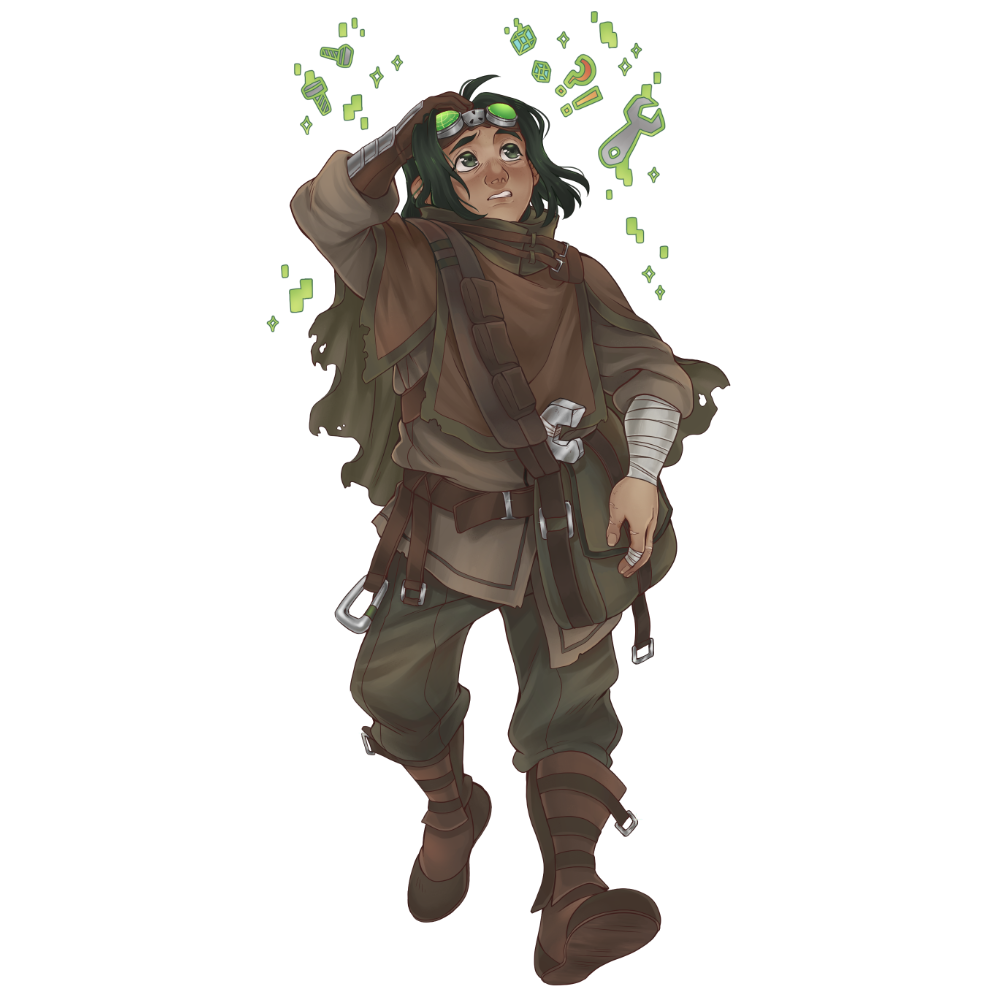 You can also identify Sampson by his frequent cursing at his bullshit interesting role playing opportunity giving dice rolls.
Character art by @kisunuki.
Sampson Davis has hosted 98 Episodes.
April 8th, 2020 | Season 1 | 1 hr 2 mins

actual play, numenera, rpg

Welcome to the future! One billion years from now, humanity has begun to evolve and appear again in what they call the Ninth World.
We meet our four (mostly) brave explorers as they take on a contract job to explore nearby ruins from a prior world.

January 26th, 2020 | Season 1 | 2 mins 8 secs

actual play, numenera, rpg, trailer

As the rain falls in Charmonde, two mysterious figures meet to discuss what is to come.